US-News
Mississippi and Alabama face a painful recovery after storms and a tornado killed 26
Parts of western Mississippi remain littered with debris and rubble after a powerful tornado plowed through the state late Friday night, leaving a trail of destruction in its path.
Homes were ripped from their foundations, vehicles were tossed through the air and at least 25 people were killed as a result of severe weather, including a powerful EF-4 tornado. At least one person died in neighboring Alabama.
The Mississippi Emergency Management Agency said on Saturday that dozens of people remained injured.
Major Larry, a truck driver in Rolling Fork, said he jumped out of bed and ran to the corner of the room when he heard the tornado alert.
"As I was standing in the corner, debris was falling all around me, the roof was coming down in the house," he said.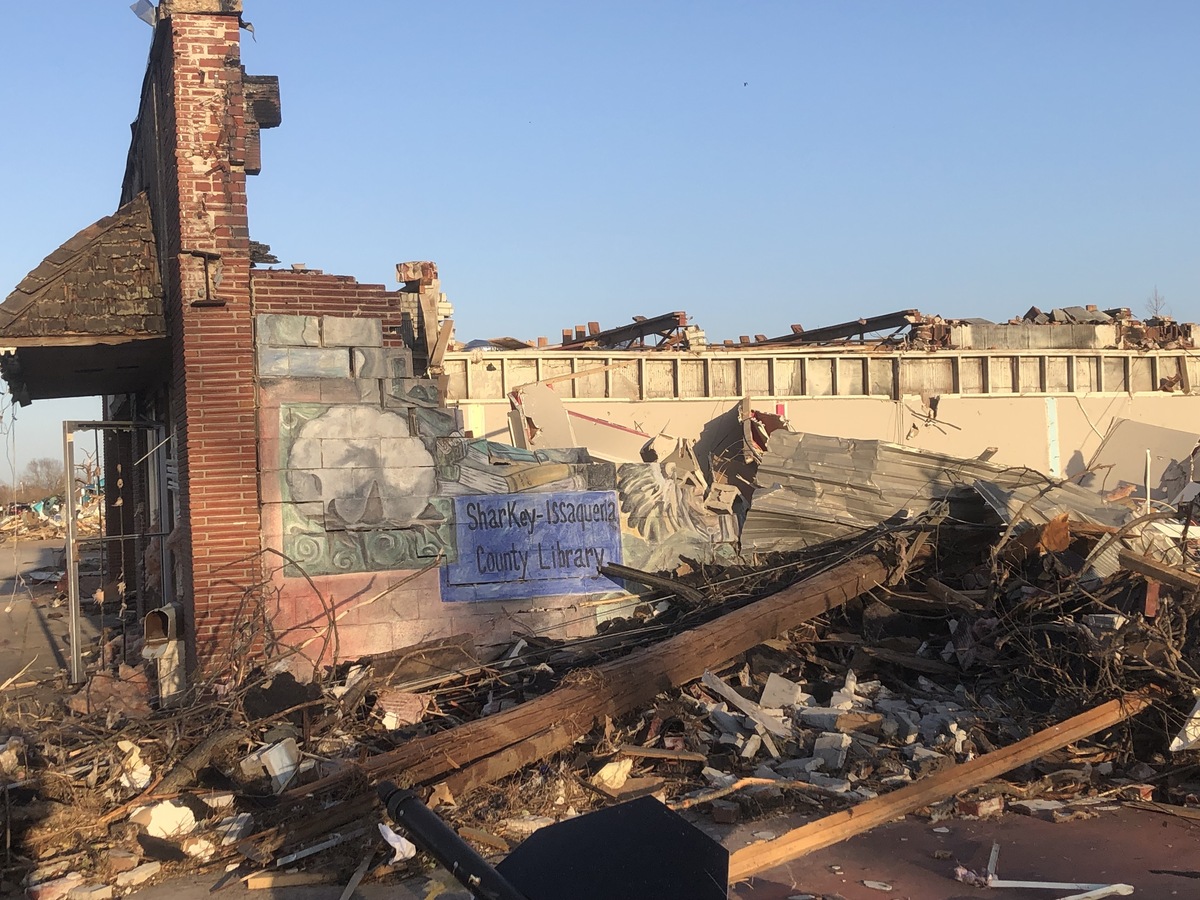 Early on Sunday, President Biden approved a federal disaster declaration for Mississippi, which frees up federal funding for the affected counties.
Crews with the Federal Emergency Management Agency, or FEMA, had already been dispatched to Mississippi to assist state and local emergency responders.
Secretary of Homeland Security Alejandro Mayorkas traveled to Mississippi on Sunday and met with Gov. Tate Reeves and other officials to assess the damage. Emergency workers were also preparing for more severe weather on Sunday, with thunderstorms, hail and additional tornadoes in the forecast.
On Saturday, Reeves declared a state of emergency and shared images on social media of rescue workers and others helping in the recovery effort throughout the day.
"Incredibly inspired by how Mississippians have come together in this tragic moment," he said. "God is good, and our state is strong."
Now, survivors are returning to their homes to look for important items, such as car keys and medicine. Rescuers are sifting through rubble to ensure no other survivors are trapped, while utility workers have been racing to restore power. People are also handing out food, bottles of water and clothing to those in need.
The powerful twister that began Friday night around 8 p.m. local time roughly an hour's drive from Jackson lasted for more than an hour and traversed roughly 170 miles.
One of the hardest hit areas was Rolling Fork, a predominantly Black town of about 2,000 residents, which Reeves described as "ground zero" for the storm.
The roof of Rolling Fork's city hall was ripped off, the business district was badly damaged and the tornado even toppled the town's water tower.
In the rural True Light community nearby, Kimberly Berry was among the survivors. She managed to get to a shelter before the tornado hit, but her home was wiped away.
"I mean, I can get all this back. I'm not sad. I'm not mad. I'm not going to be depressed," Berry said.
"I'm not going to be none of that, because I lost everything, but I gained another day above ground. That's it. I can't ask for nothing else."
Most Related Links :
planetnews Governmental News Finance News