News
Xi's comments to Putin about "driving changes together" caught on video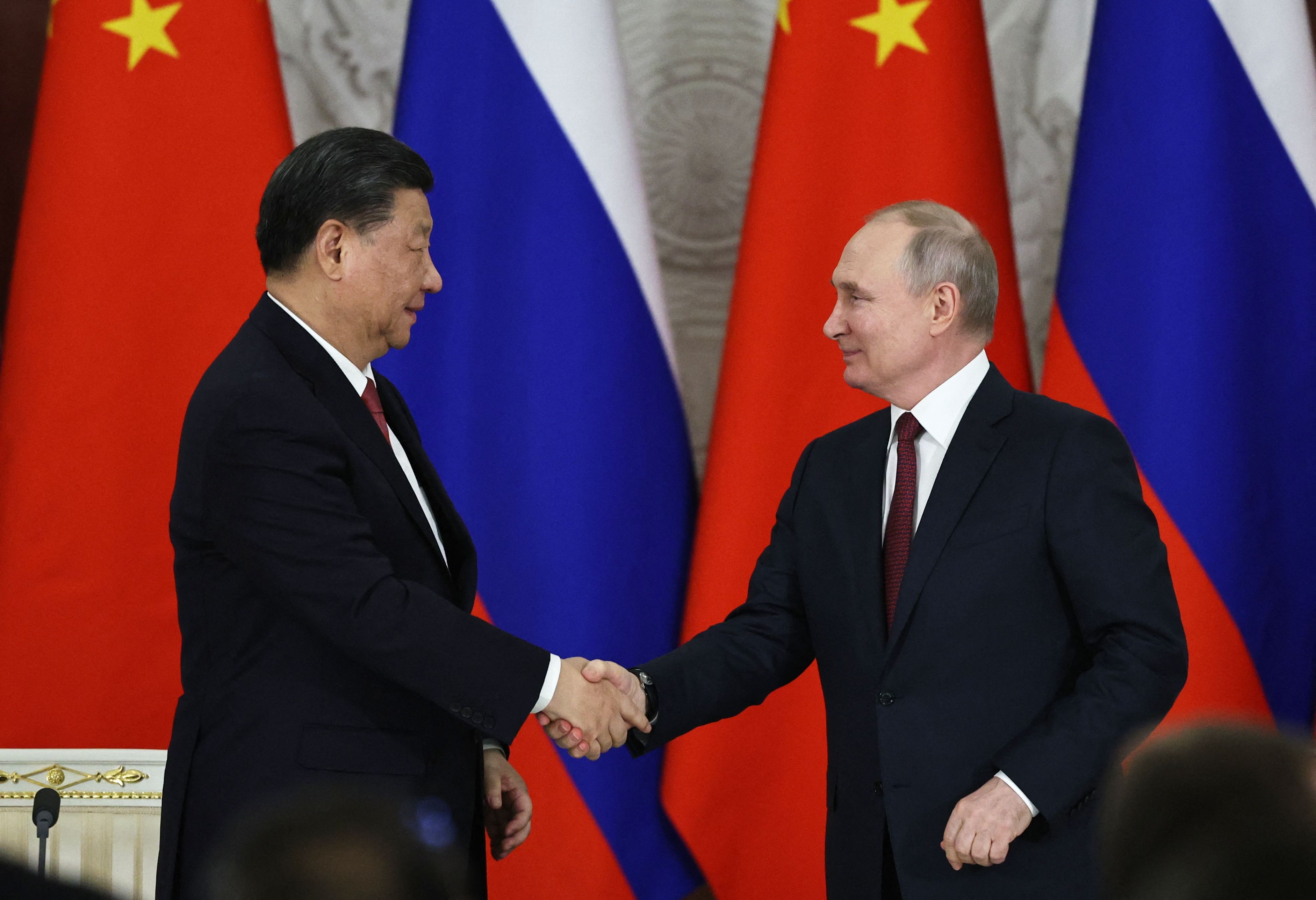 A clip of Chinese President Xi Jinping telling his Russian counterpart Vladimir Putin about how their countries were pushing through once-in-a-century geopolitical changes has gone viral.
The New York Times journalist Valerie Hopkins on Tuesday tweeted the video which she said was filmed after a state dinner in Moscow as the leaders bid farewell to each other during Xi's three-day state trip.
Xi's interpreter tells Putin in Russian, "Right now there are changes, the likes of which we haven't seen for 100 years. And we are the ones driving these changes together."
"I agree," Putin replied as they shook hands before Xi said, "please take care of yourself, my dear friend." Putin responded, "have a good trip." As of Wednesday morning, the video had been viewed more than 225,000 times.
Xi's comments suggested that the alignment between the countries against the West was a key focus of the leaders' meeting. It had been preceded by speculation Xi would present Beijing as a peacemaker in the war in Ukraine started by Putin.
This was demonstrated by the 12-point position paper released in February on how to end the war in Ukraine, which has not been rejected by Moscow or Kyiv. Beijing also plans to arrange talks between Xi and Ukrainian President Volodymyr Zelensky according to The Wall Street Journal.
But no significant breakthrough appears to have been achieved on the war in Ukraine. In their joint statement, the leaders took a swipe at the West in calling for a "multipolar world." They also urged the U.S. "to stop undermining international and regional security and global strategic stability […] to maintain its own unilateral military superiority."
Michael Swaine, senior research fellow on East Asia from the Quincy Institute for Responsible Statecraft, said that Xi's visit showed how Beijing wants to uphold its close relationship with Moscow while avoiding an unqualified endorsement of Putin's invasion of Ukraine.
The U.S. and some of its European allies have criticized China for not directly condemning Putin's invasion. But Swaine told Newsweek in emailed comments that "instead of looking to build on Beijing's hesitation to fully support Russia on Ukraine, such actions simply push Moscow and Beijing closer together."
Complicating matters was the fact that Zelensky has not aligned himself with the American-led stance, "seeking instead to look for the positive in the Chinese position."
"It is entirely unrealistic to expect Beijing to come out in full opposition to its only significant strategic partner in countering what it sees as a full-blown U.S. campaign to contain and weaken China and overthrow the Chinese Communist Party," Swaine added.
Most Related Links :
planetnews Governmental News Finance News