What Happened to Cristina Gibson After Season One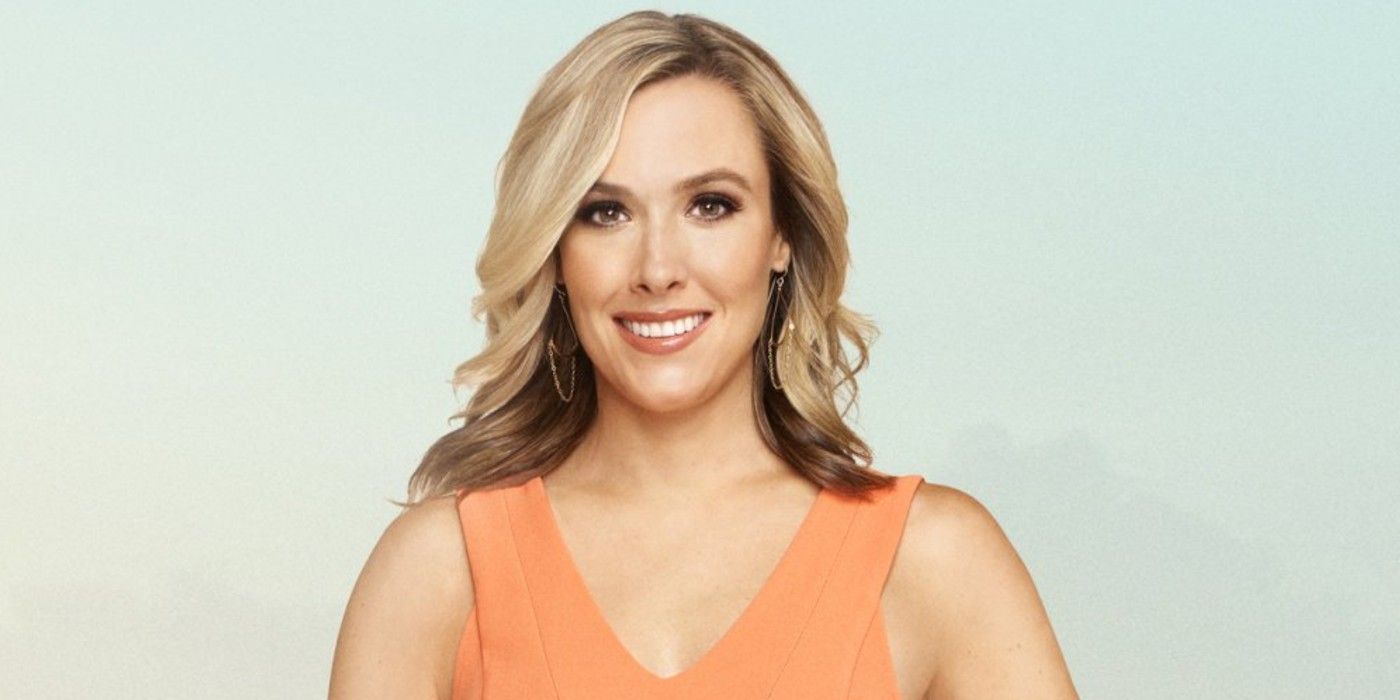 Summer House season 1 star Cristina Gibson is keeping busy after the show. She has been working on her career, and building a happy family.
Cristina Gibson was a Summer House season 1 star who was a part of the main cast, along with Carl Radke, Kyle Cooke, Lindsay Hubbard, Everett Weston, Stephen McGee, Jacyln Shuman, and twins, Lauren and Ashley Wirkus. Prior to joining the Bravo series, for several years, Cristina had been to the summer house with Kyle and Lindsay. In fact, at the time, she and Lindsay were roommates in New York City.
During the last episode of Summer House season 1, Cristina Gibson made a dramatic exit from the house, and never appeared on the Bravo series again. Not only did she leave the show, but she was also no longer close with her best friend and Summer House cast member, Lindsay. After her theatrical departure, Cristina headed back to NYC, where she was about to embark on an exciting journey after getting a new job. Overall, she's been very busy since filming the show.
Related: Summer House's Lindsay Hubbard Reveals Her Favorite 2022 Moments
What Has Cristina Gibson Been Up To Since Summer House?
After leaving her Summer House days behind, Cristina Gibson went through a lot in her life. For example, Cristina began her new job as a creative producer, which she landed while filming the show. After less than a year on the job, she got an offer to be a digital beauty and fashion editor for a major celebrity news outlet, according to Cristina's LinkedIn page. Cristina has since had several jobs as a copywriter, and she has even done some freelance work as a copywriter and brand consultant.
Now, the former Summer House star lives in Florida. She works as a senior brand strategist for a retail furniture and home furnishing company. Besides her flourishing career, Cristina also has a stable personal life.
Cristina Gibson Is Focused On Raising A Family
On December 31, 2020, the New York native Cristina went Instagram official with her then-boyfriend, Drew. While it is unclear how long they have been together, Cristina had been living in Florida for over a year, which is where Drew resides. Less than a month after going official, Cristina announced that the pair had bought their first home together in West Palm Beach, Florida.
Three months after they purchased their home together, the couple announced that they were expecting their first child. "Thrilled to share our baby girl is due Sept. 3," Cristina captioned an Instagram post from March. "We're so excited and grateful for this new adventure!!" she added. Her former Summer House castmate Kyle Cooke even congratulated the mom-to-be in the comment section, writing, "Congrats!!!!!!" with a red heart emoji. Cristina and Drew welcomed their daughter Madeline on September 8, 2021, and got engaged in mid-February 2022.
Related: Summer House: What Happened To Stephen McGee After Season 2
Since leaving Summer House in 2017, Cristina's life has become much more fulfilling. Not only has she had an amazing career as a copywriter, but she also has a stable relationship and a daughter to raise. It seems as though leaving the house so dramatically really paid off for the former reality star.
More: Summer House: What We Know About Paige & Craig's Rumored Romance
Sources: Cristina Gibson/LinkedIn, Cristina Gibson/Instagram
Most Related Links :
planetnews Governmental News Finance News