Germany And The US Poised To Send Tanks To Ukraine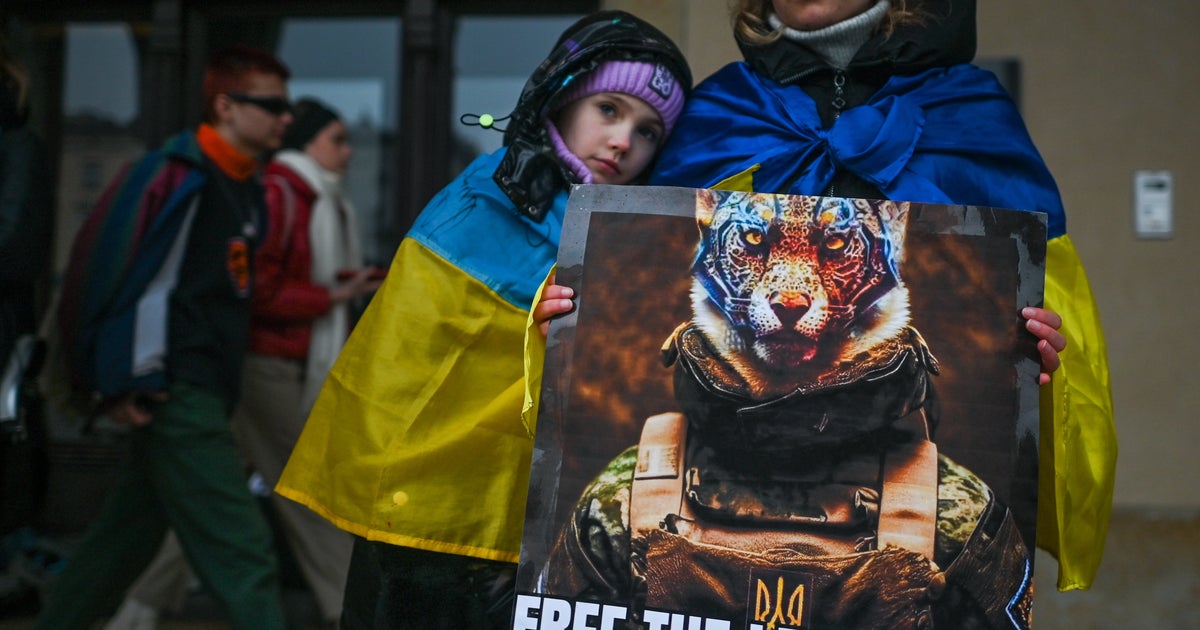 Ukraine's pleas for tanks from its Western allies appear to have finally have been heard – with Germany and the US reportedly poised to deliver their heavy tanks to the under siege country.
German chancellor Olaf Scholz has eventually decided to send Leopard 2 battle tanks to Ukraine, it has been reported, and allow other countries such as Poland to dispatch their German-made artillery too.
Meanwhile, the Biden administration is expected to approve sending M1 Abrams tanks to help Ukrainian president Volodymyr Zelenskyy.
It is a sign international reluctance to shipping tanks to the battlefront against the Russians has crumbled, despite internal fears of the conflict widening as a result.
Here's why the announcements matter – and why they are likely to be co-ordinated.
Why are the Leopards key?
The German-made Leopard 2 is widely seen as the best choice to equip Ukraine with a large Western tank force and give it an edge in possible offensives, especially as the weather improves into spring.
Germany's Krauss-Maffei Wegmann, the tank's manufacturer, touts it as "the world's leading battle tank". For nearly a half-century it has been prized for its firepower, protection, speed and maneuverability.
A big appeal of the tanks are their sheer number. More than 2,000 have been deployed in over a dozen European countries and Canada. Krauss-Maffei Wegmann says more than 3,500 units have been supplied to 19 countries.
The fact the tanks are so widespread would make it easier to establish Ukraine with the supply chains, maintenance, training and logistics needed for effective deployment.
Strategists argue around 100 tanks would be required to have a significant effect on the war with Russia. Ukraine has asked for 300.
Replacing Ukraine's dwindling Soviet-era stockpiles with Western armoury – superior to the T-models used by Russia, which can't reverse at speed, for example – would potentially give the Kyiv edge.
The Leopard's coveted status needs to be seen against offers from other allies – the UK this month announced it will send Challenger 2 tanks to Ukraine – which haven't cooled calls for Germany to chip in.
So what's been the sticking point?
Several European countries have indicated they would like to send Kyiv some of their own Leopards. But for that, they need approval from the German government.
Germany's reluctance about supplying tanks to Ukraine ultimately stems from a post-Second World War aversion to military aggression. This is despite being the third-largest weapons supplier to Kyiv, and being a member of Nato, which would potential drag it into a full-blown direct conflict if another of the 30 members was attacked. But the sight of German tanks rolling east brings to mind uncomfortable memories of its Nazi past.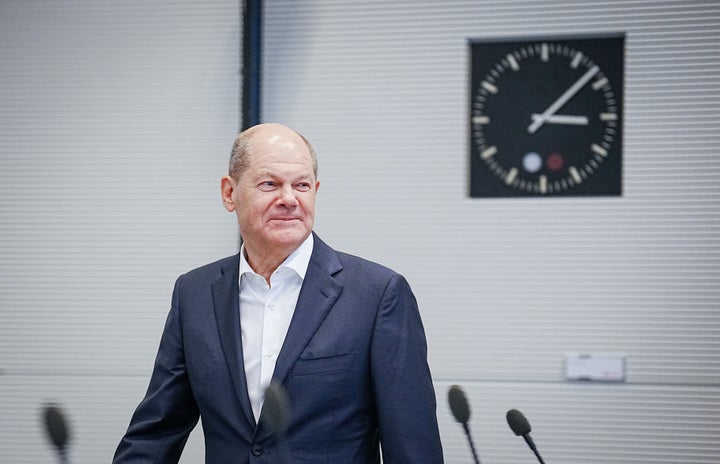 This is why the two decisions could be linked
A main reason Berlin gives for its reluctance is that Russia could see the deliveries of tanks as tantamount to Germany escalating tensions. But if a nuclear power such as the US also sent tanks, Germany could argue it was acting in lockstep with its ally, and the Kremlin would be less likely to retaliate.
The US caution over providing its own powerful M1 Abrams tanks to Ukraine is based on the extensive maintenance and logistical challenges posed by the high-tech vehicles. In reality, it could take months or years for the tanks to be delivered, while the Leopards on are Ukraine's doorstep and would take as little as three weeks of training for operating crews and support staff to reach basic proficiency. Instead, with what represents a U-turn in its policy position, Washington is in effect providing the diplomatic cover Germany needs to make its decision on the Leopards.
To be clear, officials insist the details are still to be worked out. Plus, the tanks without the requisite anti-aircraft and reconnaissance support would give Kyiv little advantage. But the briefings suggest the West is on the cusp of a deal that could be pivotal to Ukraine breaking the stalemate in the 11-month-old conflict.
Most Related Links :
planetnews Governmental News Finance News