Movie Reviews
Love Is Blind's Nick Lachey Ordered To Attend AA And Anger Management After Paparazzi Scuffle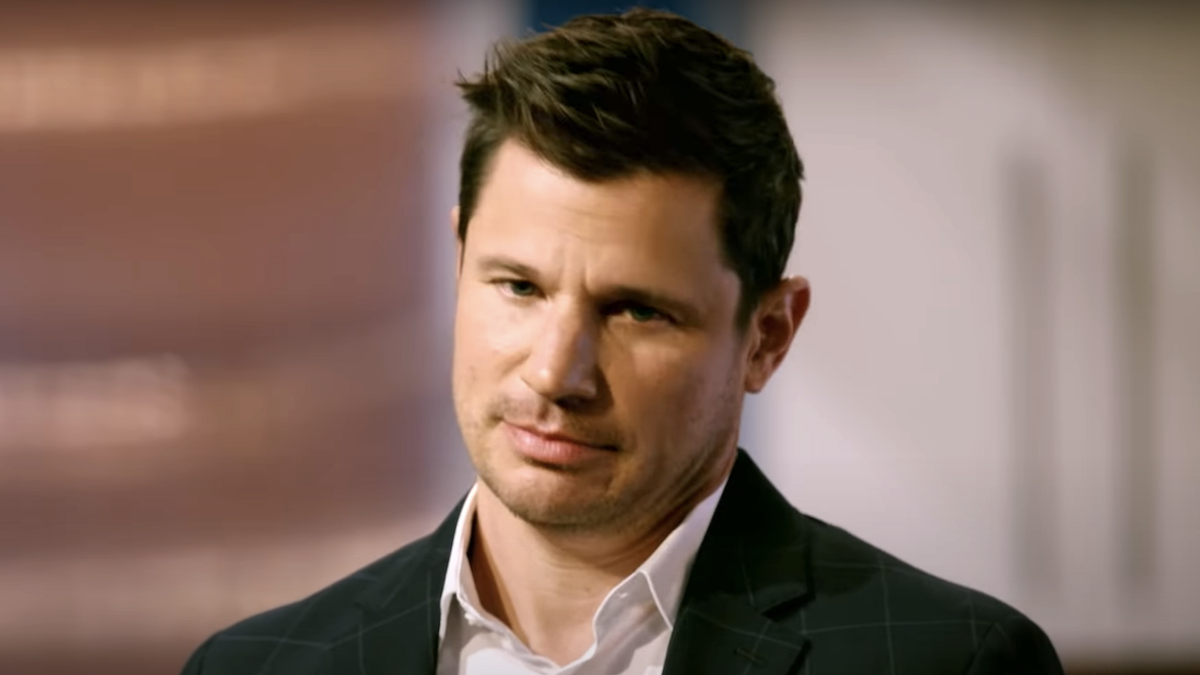 These days, former boy bander Nick Lachey typically makes headlines for his work on popular TV shows like chaotic dating series Love is Blind and The Ultimatum (which can both be streamed with a Netflix subscription). However, he made waves in a more controversial way back in March 2022 when he was charged with assault and battery after a scuffle with a paparazzo. The Beverly Hills Police Department reportedly didn't penalize Lachey right away, but it looks like he'll now have to deal with some repercussions. More specifically, he's been ordered to attend Alcoholics Anonymous meetings as well as anger management classes. 
News of this reported punishment comes from the photographer that the Love is Blind alum came into conflict with. Jody Santos, during a conversation with DailyMail.com, explained that she filed a complaint and police report shortly after her encounter with the 49-year-old star. She apparently also made numerous calls to the District Attorney's Office for months. Per the news outlet, it was this past February that Santos finally saw progress as a result of her efforts. When addressing the Hollywood veteran's punishments, she said:
As DailyMail.com explains, prosecutors – operating under California law – are allowed to offer a defendant what's known as a "pre-filing diversion." Said provision gives the accused the opportunity to keep any blemishes from their criminal record on the condition that they complete specific tasks. Reps for the 98 Degrees alum have not spoken out on his requirements, at this time. 
Nick Lachey – the former husband of Jessica Simpson – had reportedly just finished up dinner with current spouse, Vanessa Lachey, when he crossed paths with Jody Santos. The photographer was reportedly sitting in her car across the street when she began taking photos of the two, who've also taken up residence in Hawai'i. Upon seeing her, Lachey allegedly approached the vehicle and proceeded to curse at her and attempt to take away her phone. This wouldn't be the first incident of its kind to happen with a celeb, as rapper Kanye West was recently involved in a battery investigation involving a person with a camera. 
Jody Santos, who accused the entertainer of being "aggressive" and having alcohol on his breath, asserted that he has not "taken any responsibility" for his actions and has merely "justified" them. The day after the situation occurred, Nick Lachey posted to Twitter, saying that he "overreacted" but stating that photographers' "antics are sadly part of the deal" when you're a celebrity. Santos remains unimpressed: 
Whether or not Nick Lachey chooses to address Jody Santos' account of events remains to be seen. The same is true in regard to he or his reps possibly providing clarity on the reported AA and anger management requirements.
Most Related Links :
planetnews Governmental News Finance News