Movie Reviews
Amanda Bynes' Ex Says He Hadn't Seen Her Since January, And Other Updates As Her Psychiatric Hold Is Extended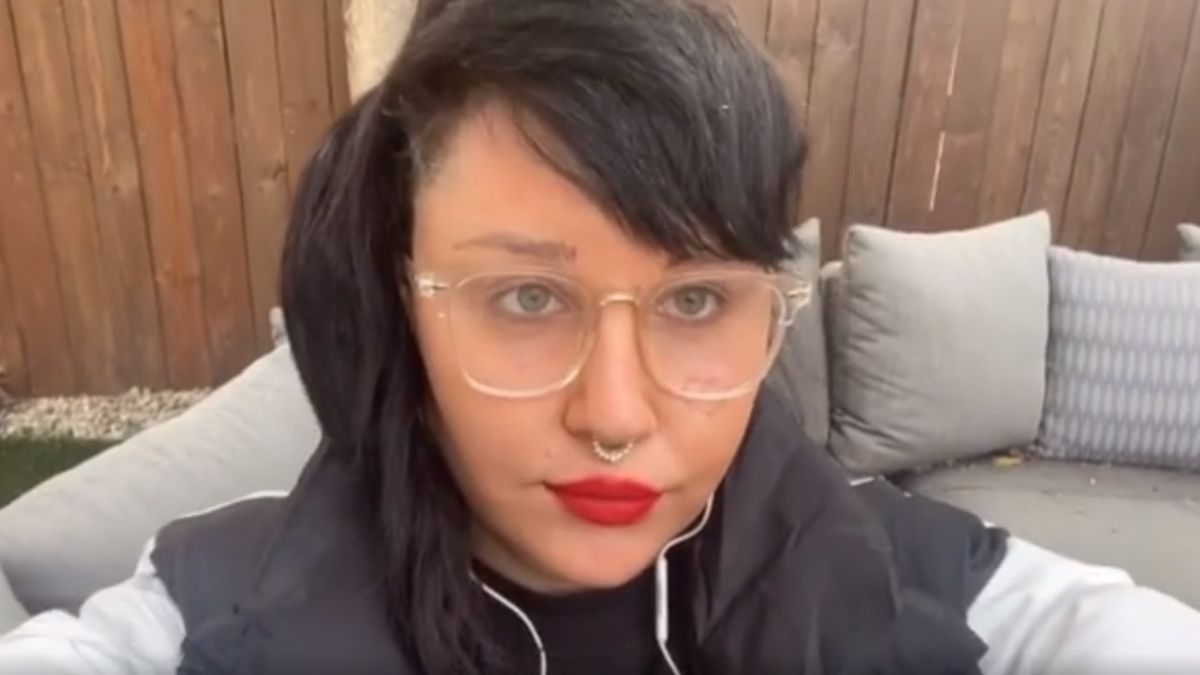 While it appeared as if life was going smoothly enough for former Nickelodeon star Amanda Bynes in the aftermath of her conservatorship being terminated just over a year ago, things recently took a sudden downward turn. The actress, who was scheduled to reunite with former All That co-stars at '90s Con in Connecticut, has been on psychiatric hold for a week now, following what she called a psychotic break that left her walking the streets of Los Angeles in the nude. Now, more details have surfaced surrounding this unfortunate turn of events, including a statement from her ex-fiancé Paul Michael. 
Updates On Amanda Bynes' Psychiatric Hold
Bynes was initially only set to stay hospitalized for a few days as the 5150 psychiatric hold was made official, but she still remains inside the L.A. facility, and at this time, TMZ reports that her stay has been officially extended for another week. But it might not even end there, and her situation is reportedly being handled on a day-to-day basis. If things don't improve noticeably in the immediate future, the hospital stay could be stretched to a full 30 days or more.
It's claimed that Amanda Bynes is putting in a serious effort by way of trying to get better during this psychiatric hold, but just how well she's improving will be the deciding factor for when she may be allowed to leave the hospital. It hasn't even been confirmed just yet whether or not the Easy A star even remembers the hours or days ahead of her 911 call, and whether she'll be able to talk out those details to confirm where she was and what she was doing.
After she was hospitalized, evidence pointed to Bynes having been living on the streets and away from her home for multiple days prior to getting help, and apparently didn't have a cell phone on her person. Her car was discovered in Long Beach on March 15, around 40 miles from her house, and it was reported that the vehicle was out of gas. 
Making matters all the more difficult, at least from a fact-finding perspective, is that Amanda Bynes reportedly isn't communicating with anyone around her, close companions or otherwise, and apparently hasn't spoken much about the incident or what her plans might be once she gets out of the medical facility.
At this time, no plans are being set to put the conservatorship back in place as a legal guardian of sorts for the former child star. But depending on how things go from here, those conversations could indeed start up, considering the first one was set up after her 2013 psychiatric hold related to a fire started in a stranger's driveway.
What Amanda Bynes' Ex-Fiancé Paul Michael Has Said 
Paul Michael's prior relationship with Amanda Bynes was first made public in February 2020 in the form of an engagement announcement, though they split up (for the first time) a few weeks later, with several more break-ups and rekindlings happening over the next two years or so. The former couple put a few rap songs together in the wake of her conservatorship ending, but things quickly turned sour, with cops getting involved after a domestic disupute. 
It's not entirely clear what went on between the two during the back half of 2022, but according to TMZ, Michael is claiming he and Bynes haven't lived together since January 2023, two months prior to her latest mental health episode. She is reportedly still living in the apartment that they'd previously shared, but hadn't been seen in or around that home since a few days prior to her care being found and towed.
Considering she hasn't been talking to anyone about her current ordeal, it's a safe bet to think she also wouldn't be reaching out to Michael while in the midst of it all. But here's hoping she can and will do whatever is necessary to get back on more stable ground. 
Most Related Links :
planetnews Governmental News Finance News