Movie Reviews
10 Highest Ranking 'Modern Family' Episodes, According to IMDb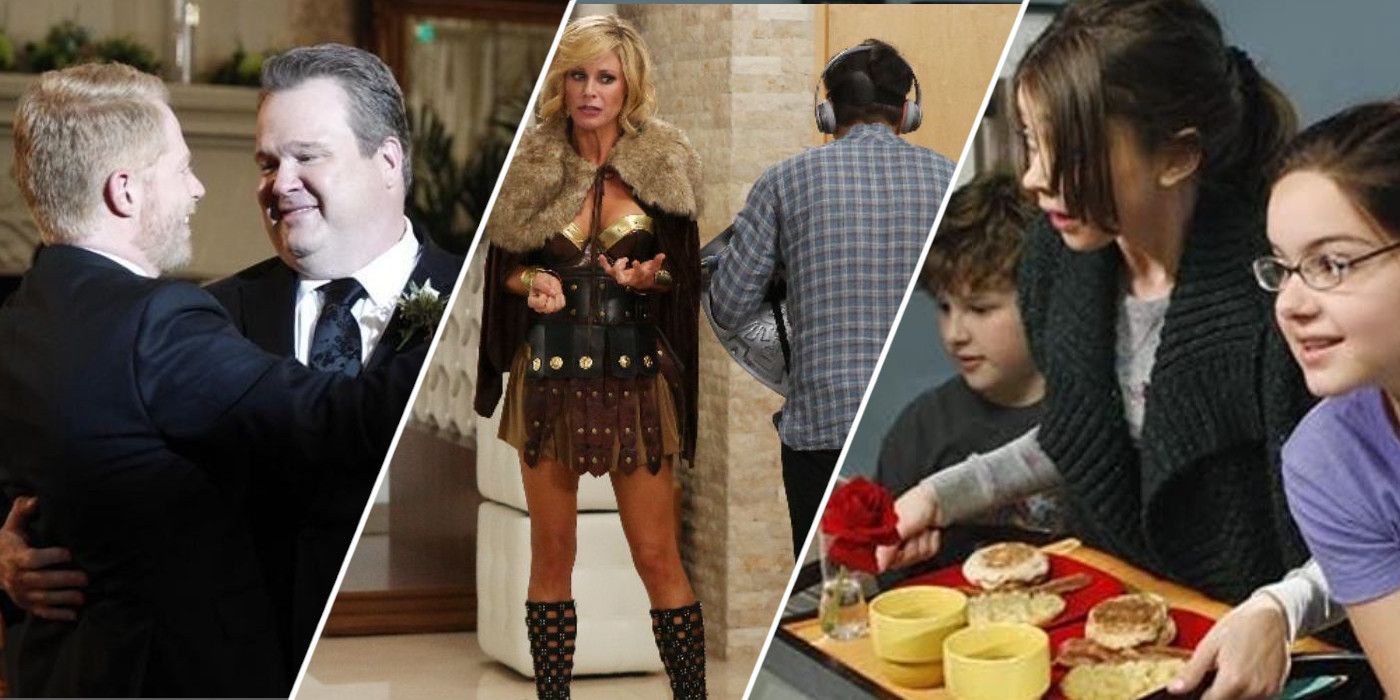 The beloved ABC sitcom Modern Family, which aired for 11 seasons, came to an end in 2020, distressing many devoted viewers despite the show's happy outcome. By the end of the show, viewers will feel like they are a member of the family because of how cleverly and creatively the show addresses a variety of topics that affect every family on a daily basis.
Thus, Modern Family is without a doubt one of the most popular sitcoms on television and is well-regarded by fans. With a high score of 8.5 on IMDb, the show contains several episodes that fans and critics deem to be the best that deserve a rewatch.
10
"Connection Lost" (Season 6, Ep 16)
IMDb Score: 9.5/10
After a fierce confrontation, Claire (Julie Bowen) is stranded in an airport trying to contact Haley (Sarah Hyland). But since she can't reach her, she begins using her MacBook to make a video call to the entire family. Along the way, Claire discovers that Haley is halfway to Vegas with Andy (Adam Devine) and buys a "What to Expect When You're Expecting" book. Thus, Claire and Phil (Ty Burrell) assume the worst.
RELATED: 'Modern Family' – The Funniest Episodes, Ranked By Reddit
The episode is very creative because it is entirely displayed on a laptop screen, evoking the atmosphere of the 2018 Searching as well as the digital age. Additionally, as it occurs on Claire's PC, viewers can get a small glimpse of her internet browsing activities and personal musical tastes, providing them with a better understanding of Claire as a person without her family.
9
"Vegas" (Season 5, Ep 18)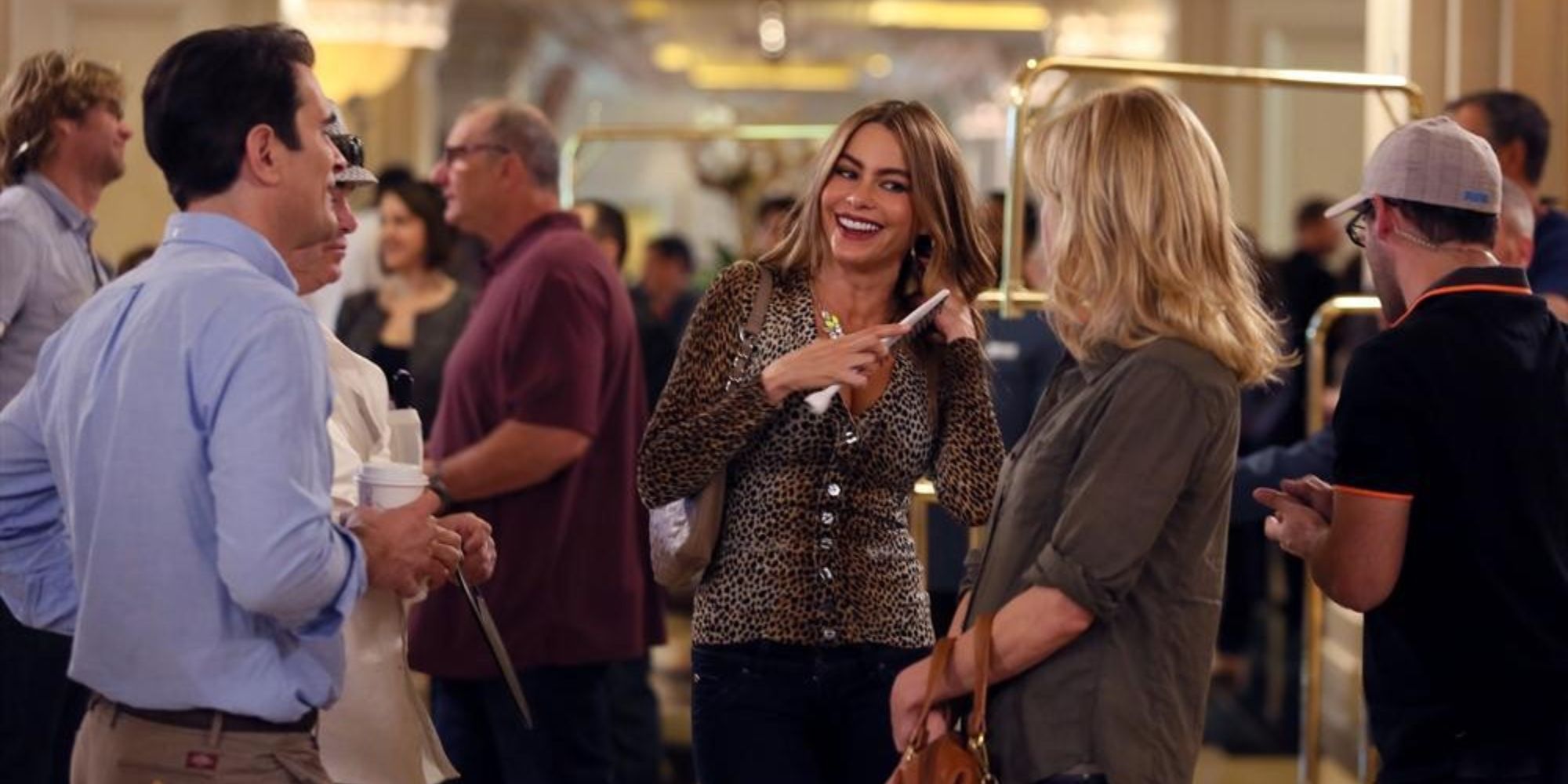 IMDb Score: 9.1/10
The adult goes on a trip to Vegas as Jay (Ed O'Neill) haggles to get a better accommodation while Claire tempts Mitchell (Jesse Tyler Ferguson) to the casino in an effort to make up for the money she lost the previous year. When Mitchell wants to spend time at the spa with Cameron (Eric Stonestreet), he then decides to go to a bachelor party instead while Phil attempts to get into a magician's club.
RELATED: 'Modern Family': 7 Best Moments of Mitch
The episode is remarkable for the protagonists' parallel storylines as they search for their perfect Las Vegas experiences. The episode also earned positive reviews from critics, many of whom praised the comedic elements included in the show's concluding act.
8
"Caught in the Act" (Season 2, Ep 13)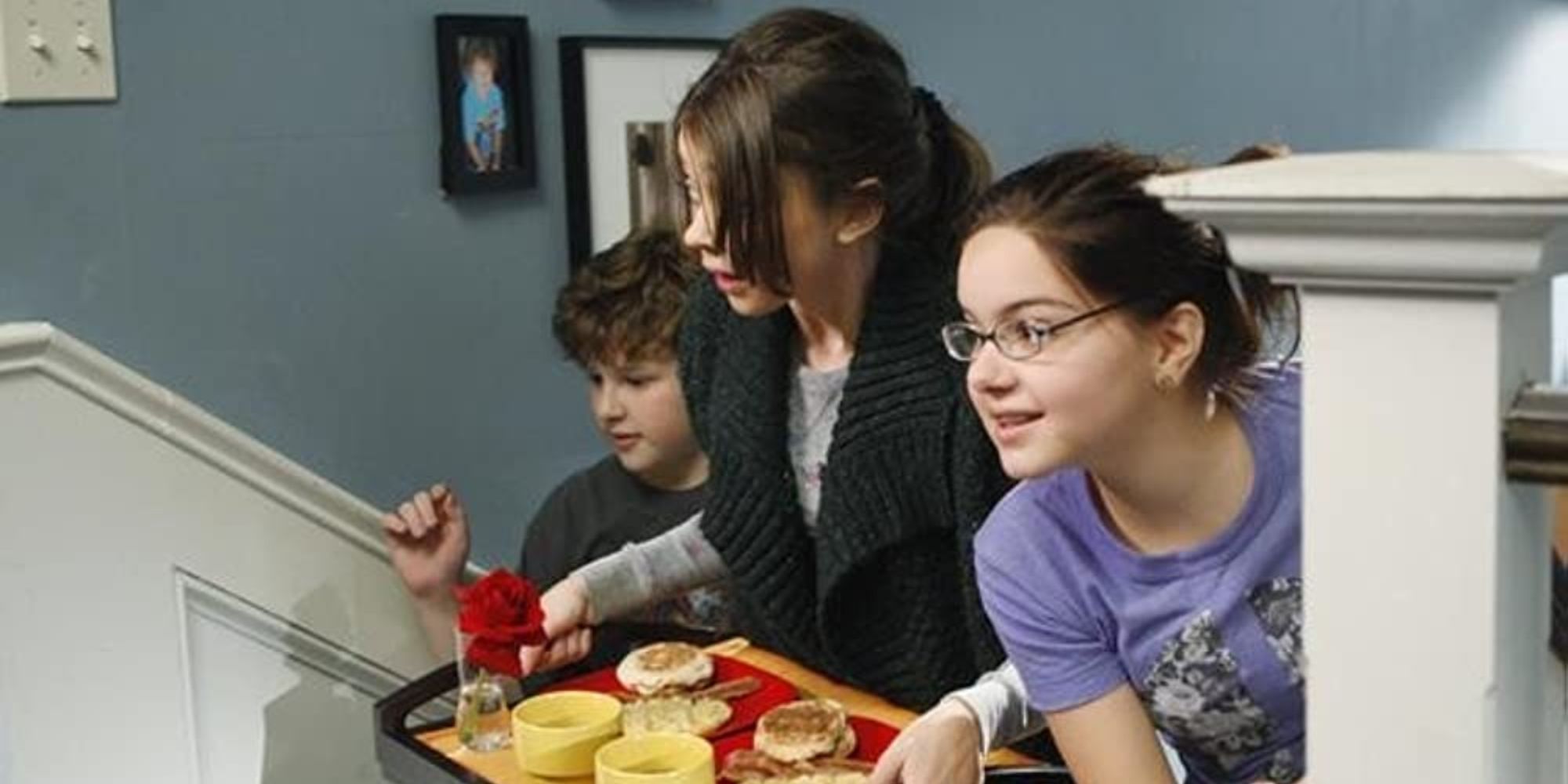 IMDb Score: 8.9/10
As Manny (Rico Rodriguez) is gone visiting his father, Gloria (Sofia Vergara) and Jay are preparing to embark on a vacation. However, their plans are derailed when Gloria unintentionally emails Claire in an offensive manner. As they visit the Dunphys to make amends or attempt to erase the email, they discover Claire and Phil in distress over the fact that their children have just walked in on them while having sex.
The episode is entertaining and relevant, especially for parents who have ever found themselves in Claire and Phil's embarrassing predicament and yet need to cope with the repercussions for their kids. Mitchell and Cameron also accidentally damaged a costly rug belonging to an unforgiving woman in the episodes, which makes it even funnier and causes secondhand embarrassment for all three families.
7
"Fulgencio" (Season 4, Ep 13)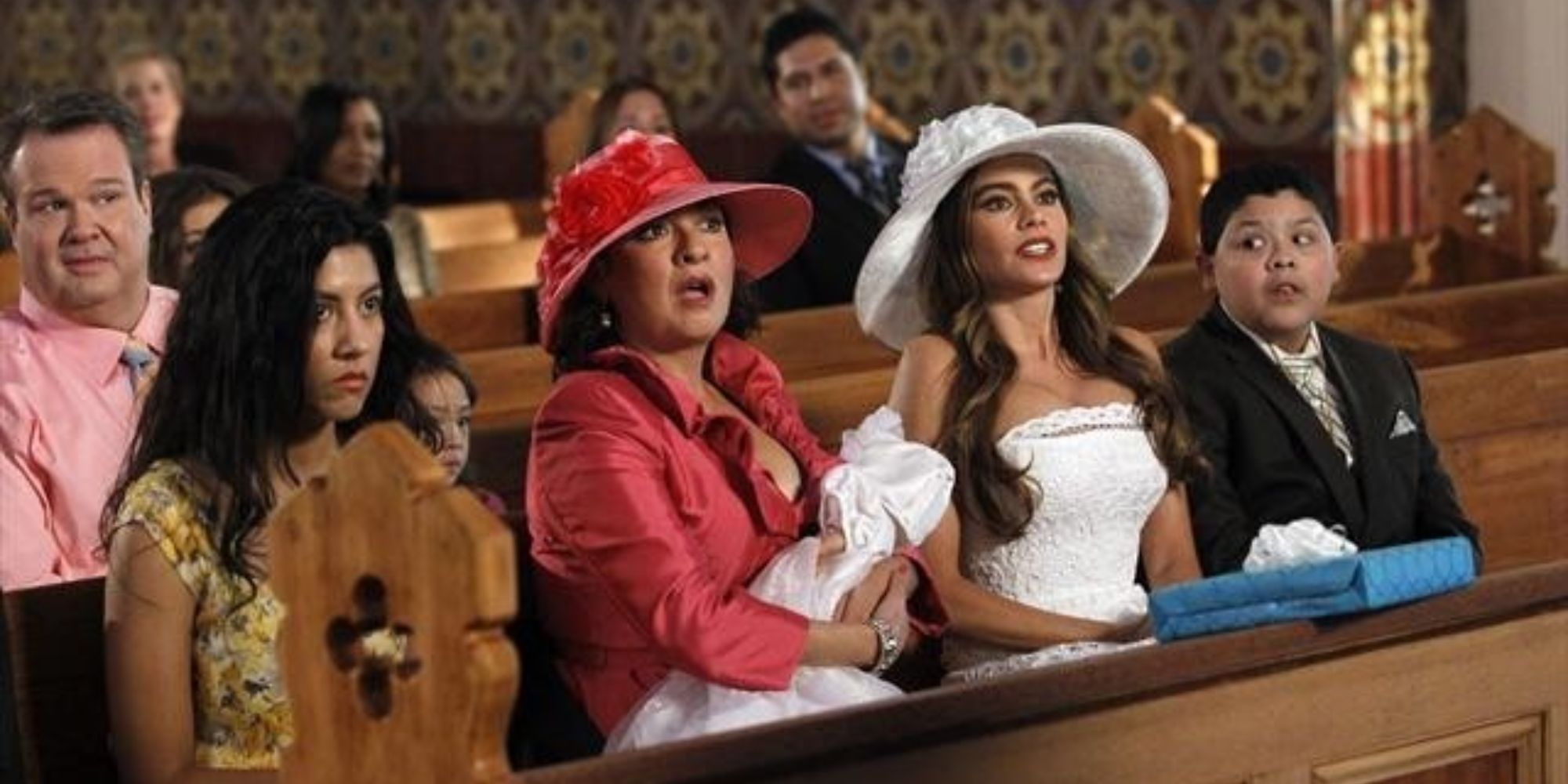 IMDb Score: 8.9/10
The christening of Gloria and Jay's son is the focus of this episode, which creates some conflict because Gloria's mother dislikes Jay and wants to name her grandson Fulgencio, but Jay thinks the name is awful and prefers to call his baby Joe. As Claire is out conducting errands, Phil is stuck at home alone with the kids and his own problems—a billboard with his face obscured by balloons. Meanwhile, Mitchell and Cameron are dealing with Lily's (Aubrey Anderson-Emmons) tendency to make sarcastic comments.
The episode was dripping with The Godfather's aesthetic and atmosphere and perfectly captured the spirit of the original film in a lighthearted and sitcom-like manner. Also, fans and critics alike laud Burrell and Nolan Gould who played Luke for their outstanding performances.
6
"American Skyper" (Season 6, Ep 24)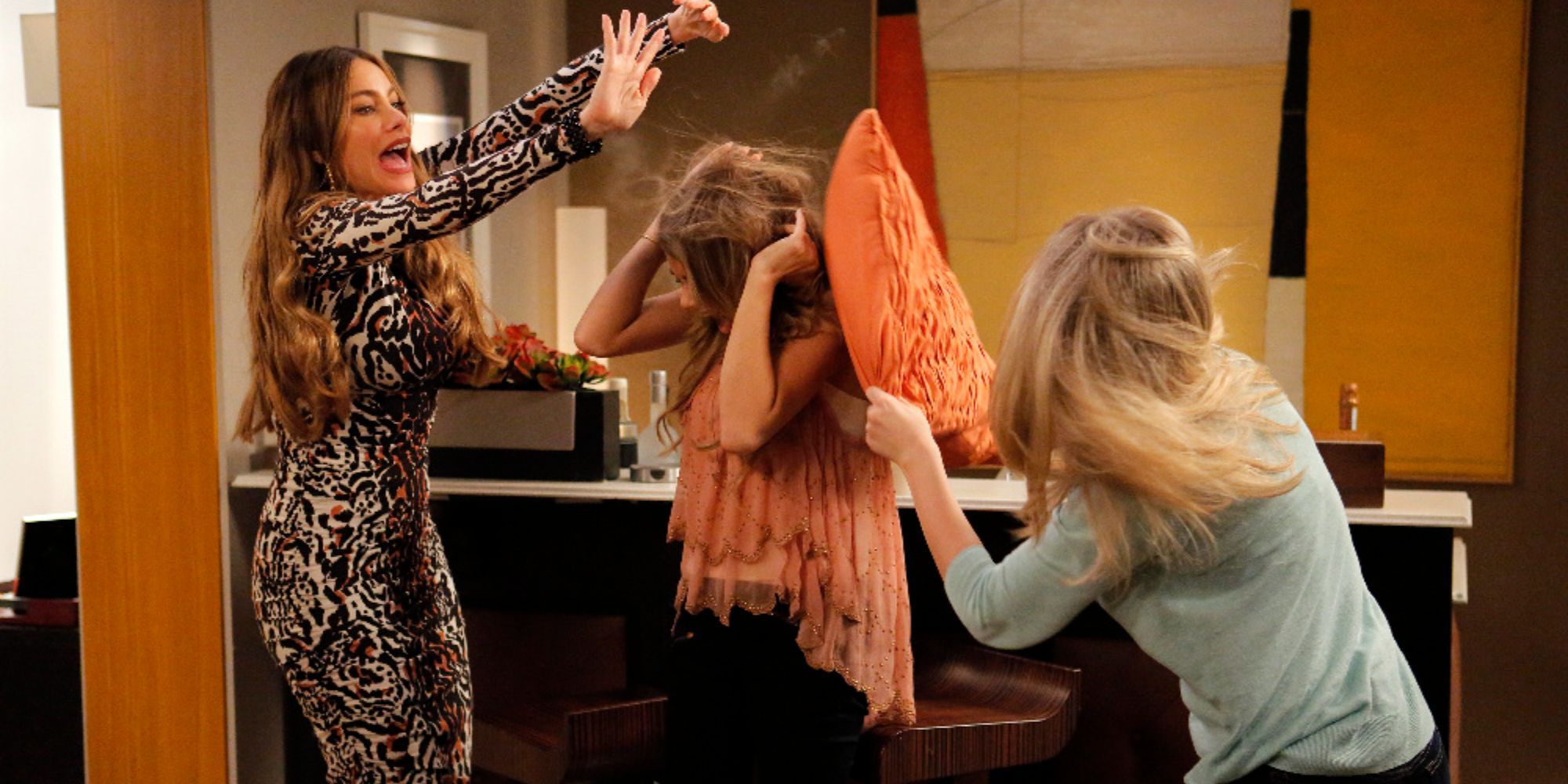 IMDb Score: 8.7/10
The entire family congregates at Jay and Gloria's home to celebrate Alex's (Ariel Winter) graduation, with the exception of Phil, who is in Seattle and joins them via a telepresence robot. Claire's efforts to choose the ideal present for Alex are constantly being overruled by other family members while Mitchell tries to hide his unemployment from Cameron. Phil discovers Haley's true feelings for Andy but no one listens to him.
The episode fits the season perfectly and finishes with a couple of cliffhangers and some new possibilities to explore in season 7. Moreover, Phil's robot appearance on his daughter's graduation day is the focus of the family-centered plot, and he also provides emotional support for his other daughter while she needs it the most.
5
"Fizbo" (Season 1, Ep 9)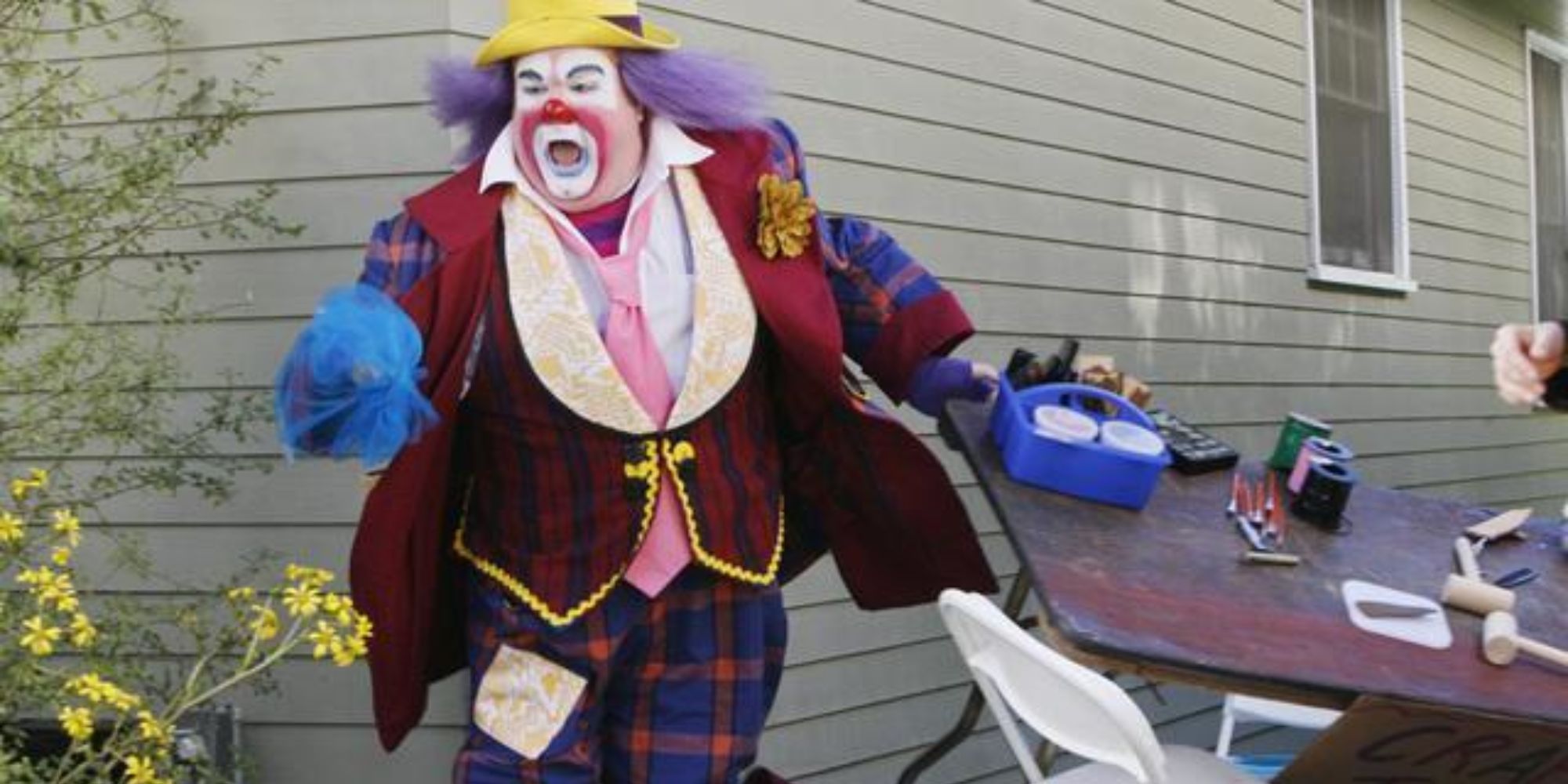 IMDb Score: 8.6/10
Luke's birthday party is being planned by Phil and Claire, and Cameron decides to dress as his clown alter ego Fizbo. Following Jay's suggestion, Manny finds it difficult to impress a woman, while Haley and Dylan (Reid Ewing) are having some relationship problems. After Haley releases a scorpion from its cage, however, things go wrong, and the family is forced to visit the emergency room.
RELATED: 'Modern Family' Character Ages vs. Their Real-Life Counterparts
The best part about this episode is that it establishes someone in the family is hospitalized and the family visits to check on him. The remainder of the show is narrated through flashbacks, leaving viewers to constantly speculate as to who may be injured. Also, the episode includes a heroic act from Fizbo in which he defends Mitchell from bullies.
4
"My Funky Valentine" ( Season 1, Ep 15)
IMDb Score: 8.6/10
Taking place on Valentine's Day, Claire and Phil get together in a bar where they engage in their usual role-playing. To woo Phil, Claire decides to strip off her clothes and simply wear her coat. But, things go awry when the two of them become stuck on an escalator. Fortunately, Jay and Gloria, who were at the comedy club watching David Brenner perform, come to the rescue as they come across the distressed Claire. Meanwhile, Mitchell and Cameron help out Manny with a girl he likes.
The episode is so fantastic because it incorporates several Valentine's Day celebrations that viewers may recognize themselves in the characters, particularly Claire and Phil with their role-playing and an escalator subplot to liven things up.
3
"Schooled" (Season 4, Ep 2)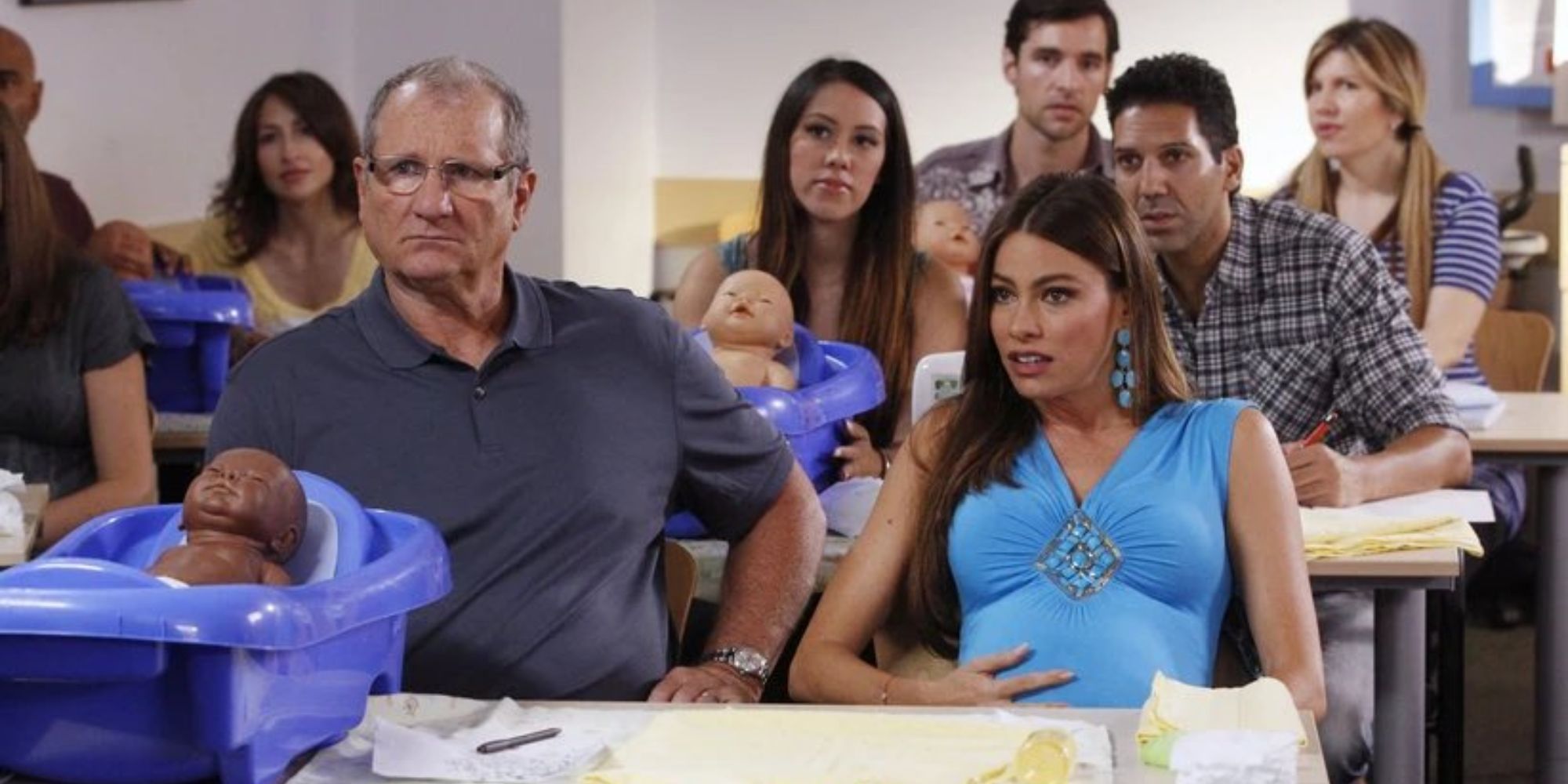 IMDb Score: 8.6/10
Any parent would find it tough to see their child off to college, but for Phil and Claire, it's harder when they manage to make Haley feel extremely embarrassed. Manny makes Jay and Gloria attend a baby class in the meantime. Lily is dropped off by Mitch and Cam for her first day of kindergarten, but when she gets into a fight with another young boy, they wind up meeting the child's combative lesbian parents.
When the entire family is there, the show is at its best, but it's equally fantastic when each individual deals with their own problems. Since the viewers, all struggle with their child leaving the nest, being summoned to the principal's office for something their child did, or attending infant courses, this episode hits many viewers with authenticity and of course, humor.
2
"The Wedding, Part 2" (Season 5, Ep 24)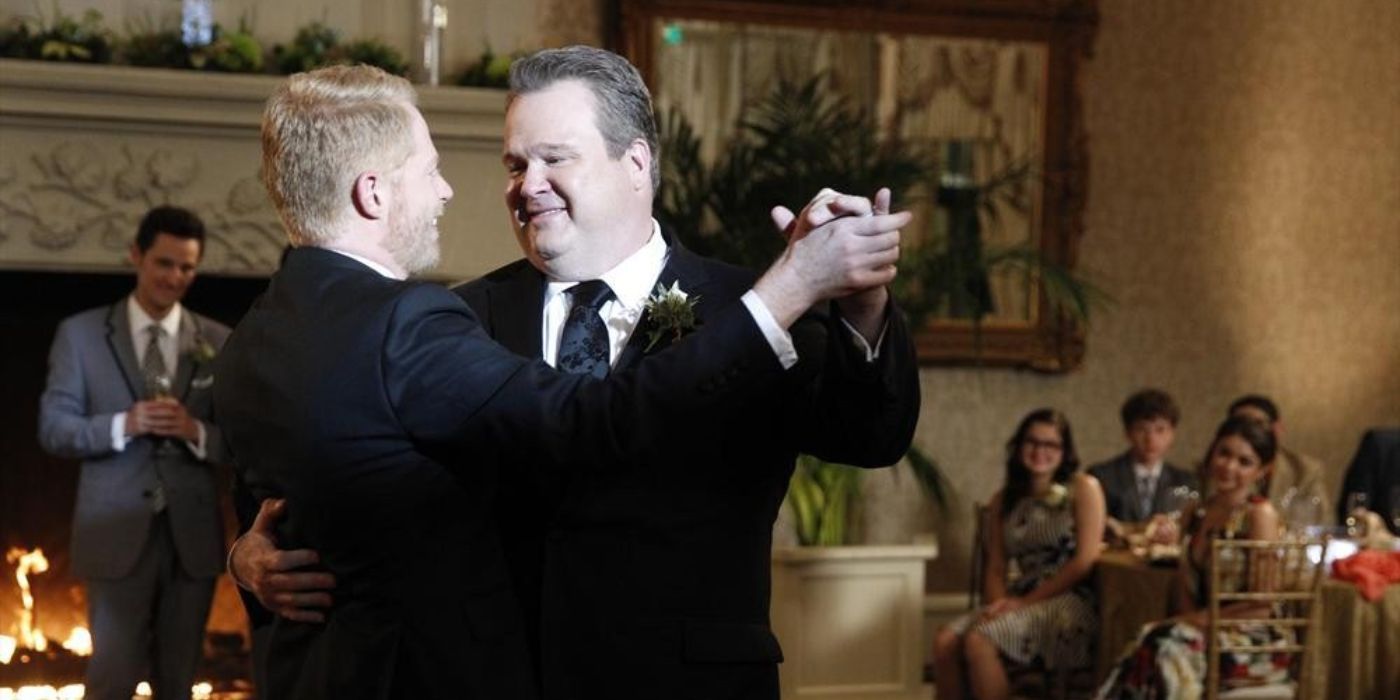 IMDb Score: 8.6/10
The episode focuses on Mitchell and Cameron's wedding as they deal with a number of unanticipated occurrences in Part 1 that prevent them from having the wedding of their dreams. Even though the wedding does not go exactly as planned by either of them, it is nonetheless perfect.
The wedding of Mitch and Cam's emotional high points are handled well in the episode, which also gives Jay a chance to mend fences with Mitch by finally dealing with their falling out in a meaningful way. Also, some viewers consider the scene to be the most moving of the entire show when Jay and Gloria walk Mitchell down the aisle while Cameron's parents accompany him.
1
"Phil's Sexy, Sexy House" (Season 7, Ep 7)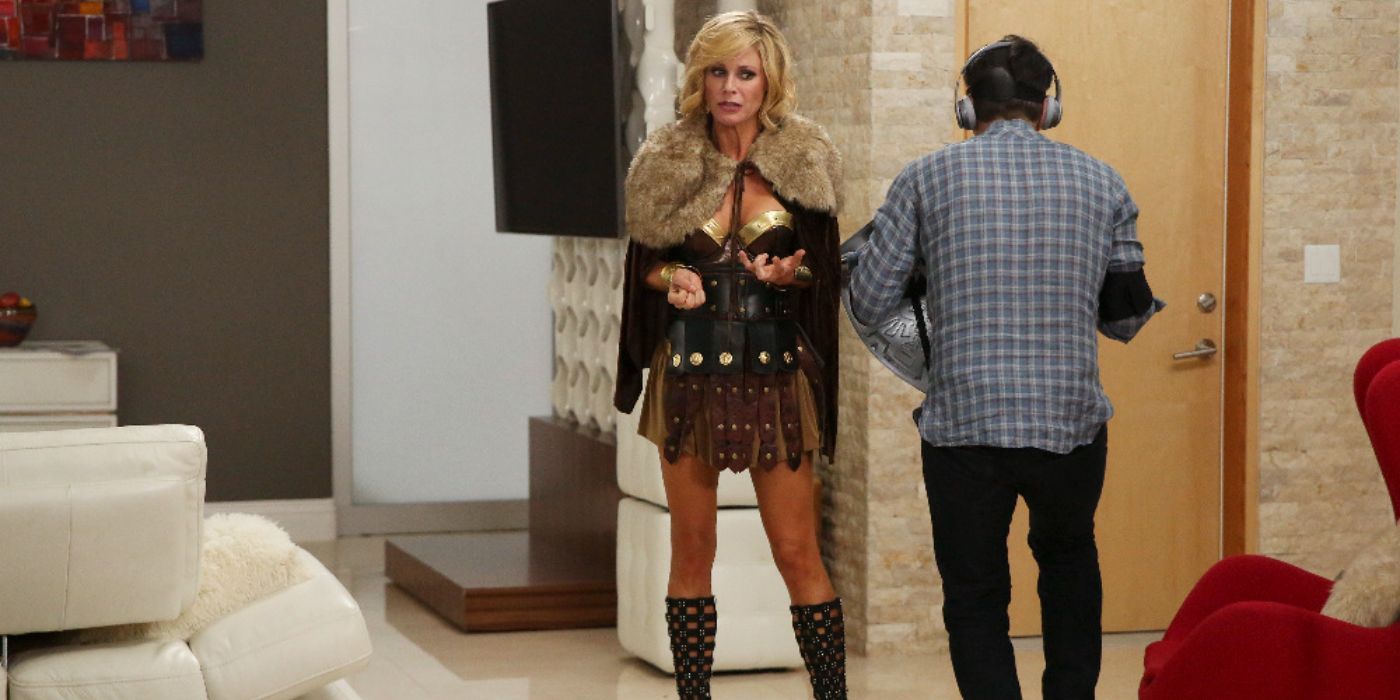 IMDb Score: 8.6/10
Around Thanksgiving, Phil is assisting Mitchell and Cameron's friend in selling his stylish and modern home. Everyone had the brilliant idea to sneak into the new house and have some "fun" time. They all select the same day and hour without knowing it, which causes some humorous confusion.
The writers clearly put a lot of effort into writing this episode because every plot component is presented at precisely the right time without interfering with one another during the runtime. Also, the episode brought Haley and Andy's love story to a new level, enthusing many fans about the pair. The episode is also acclaimed for Hyland and Devine's sublime chemistry, which makes it more rewarding to support their cinematic love tale.
Most Related Links :
planetnews Governmental News Finance News