Europe
Leaders attend opening ceremony of Ibero-American summit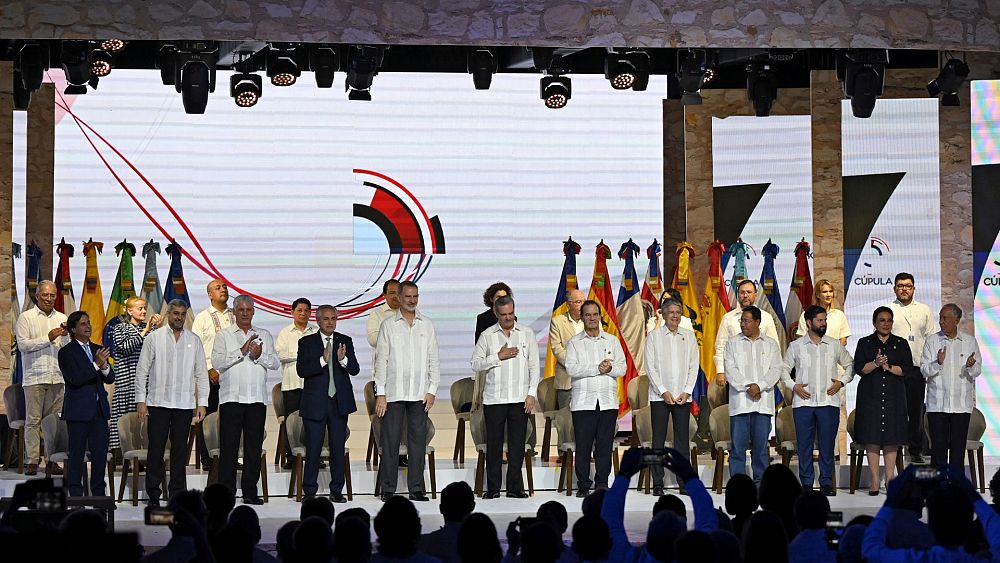 The 28th Ibero-American Summit took place Friday in the Dominican Republic with the surprise announcement of the participation of the president of Venezuela, Nicolás Maduro, whose legitimacy is questioned by Spain and other member countries of the forum.
The meeting in Santo Domingo, which runs until Saturday, focuses on the difficult economic situation in the aftermath of the COVID-19 pandemic, which has worsened in the region since Russia's invasion of Ukraine. The conference aims to strengthen cooperation between Latin America and Europe.
The full list of countries represented is Andorra, Argentina, Bolivia, Brazil, Colombia, Costa Rica, Cuba, Chile, Dominican Republic, Ecuador, El Salvador, Guatemala, Honduras, Mexico, Nicaragua, Panama, Paraguay, Peru, Portugal, Spain, Uruguay, and Venezuela.
The joint declaration scheduled to be signed on Saturday includes "a 'critical path for food security, inclusive and sustainable in Ibero-America', an 'Ibero-American environmental charter', to help protect our habitat and oceans; and the 'Ibero-American charter of principles and rights in digital environments', to guarantee the exercise of fundamental rights in the framework of the digital transformation," according to a statement from the organisation.
A central point will be access to financing for poor countries.
Latin America is facing a difficult year, with growth projections of less than 2%, while the cost of a healthy diet in the region is the most expensive in the world: $3.89 a day per person (€3.61) – inaccessible to 22.5% of the population, according to the United Nations.
The Ibero-American Summit precedes the July meeting between the Community of Latin American and Caribbean States (CELAC) and the European Union, which will be held on 17 and 18 July in Belgium.
Most Related Links :
planetnews Governmental News Finance News