Entertainment
Ted Nugent Calls Zelensky 'Homosexual Weirdo' At Waco, TX Trump Rally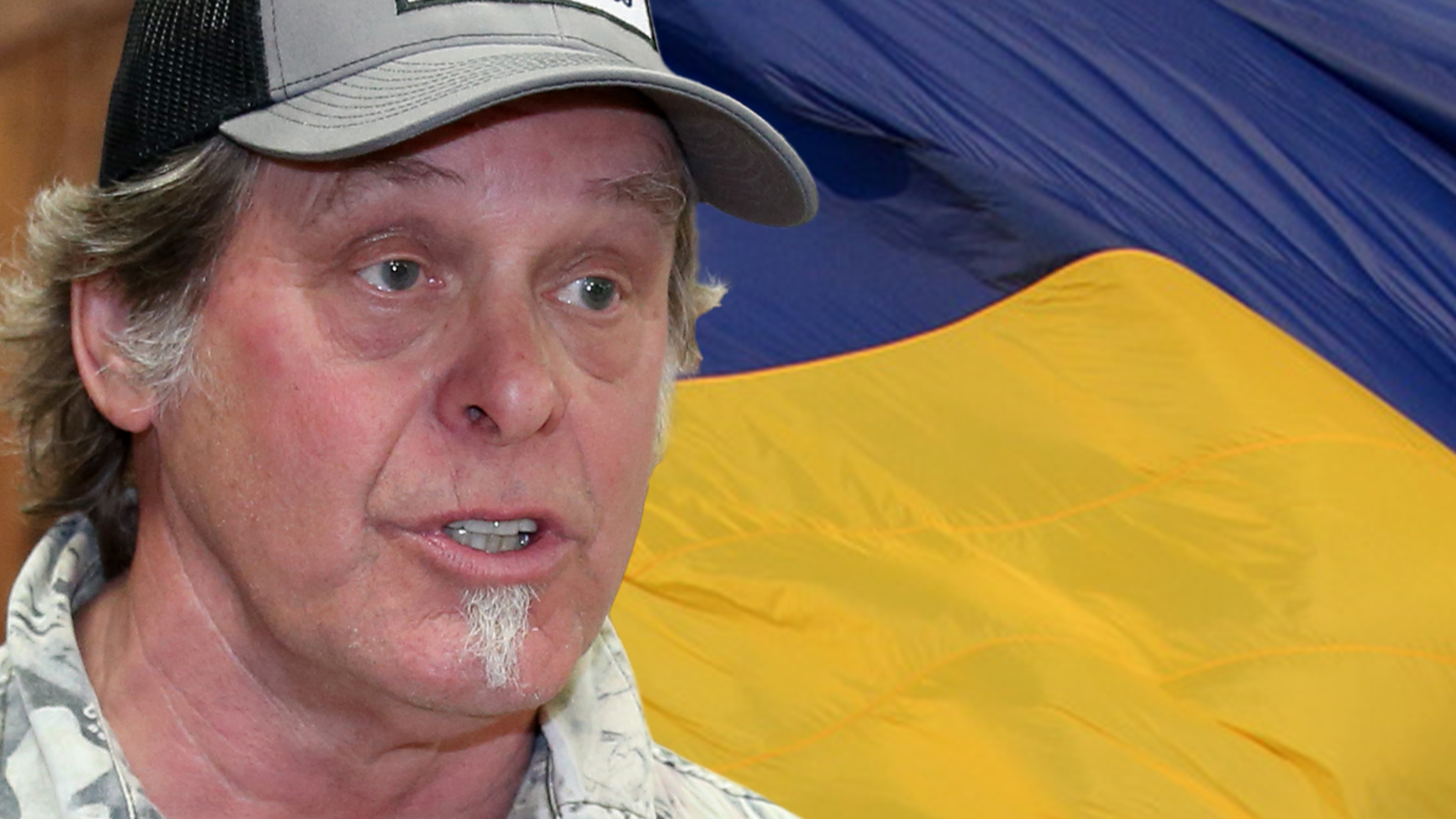 The rocker was one of the first speakers for the DT event down in Waco, TX Saturday … and when he took the stage, he started ranting and raving about the Biden administration's spending decisions — including where they've sent money and supplies.
He started out by saying he (as an American) didn't give the OK for JB and co. to surrender a bunch of U.S. military equipment to the Taliban … referencing the exit out of Afghanistan.
Then, he went straight into bigotry — saying he also didn't sign off on the government sending billions of dollars in aid to embattled Ukraine amid their ongoing war with Russia. Here's how Ted put it … "I want my money back! I didn't authorize any money to Ukraine to some homosexual weirdo. I want my money back! I want my freedom back!"
He went on to say that the crowd might wanna write this down … adding, "Men don't give me my rights, God gives my rights." The crowd was eating it up and cheering him on.
There's more to TN's rant. He talked about securing the border, banning abortion, etc. He even strummed his guitar a bit — so it made for quite a speech. Oh, and Mike Lindell (the MyPillow guy) was also there … he spoke too, calling DeSantis "Trojan Horse Ron." 😅
Rep. Matt Gaetz and Rep. Marjorie Taylor Greene are on the ground as well — two of Trump's biggest defenders — and they're decrying the supposedly looming criminal charges against him … calling it political persecution. Those charges have yet to be announced, BTW.
Trump himself is set to arrive shortly … it'll be interesting to see what he says. This would mark his first public appearance since word of him possibly getting arrested came down.
As for the Zelensky dig from Ted … obviously it's completely out of line, and completely inaccurate. Not only is it laced with hate, but it's simply not true — VZ is a married man (to a woman), and he's continuing to battle Putin for his country's sovereignty and borders.
Frankly, it's fine if Ted's not cool with the aid we've sent, and could've made his point about that without stooping to lies and conspiracy theories … not to mention outright homophobia.
Just goes to show … we're not out of Trump-verse just yet. Far from it, it seems.
Most Related Links :
planetnews Governmental News Finance News