Economy
Larry Summers Says Policymakers Need To Be More Decisive With Depositors, 'Better To Err On The Side Of Overdoing' In Protecting Against Bank Runs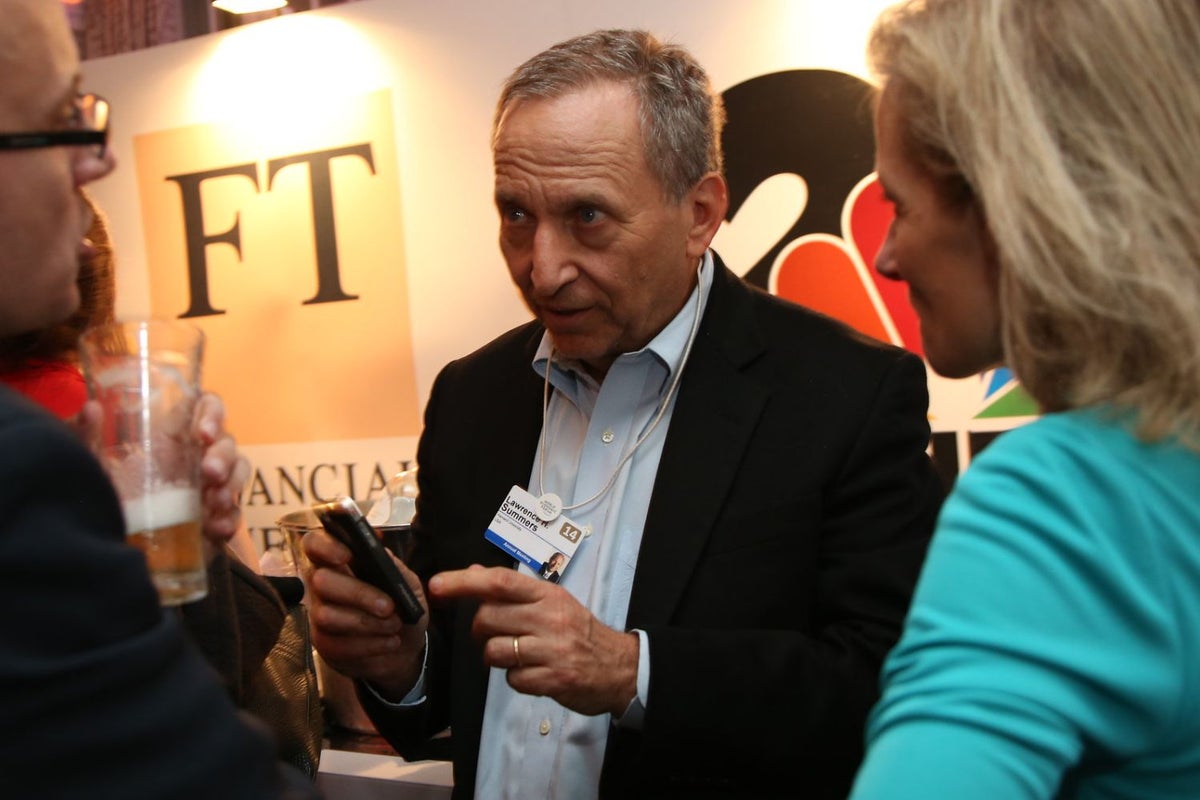 As more skeletons tumble out of the banking closet, former Treasury Secretary Larry Summers called upon policymakers to reassure depositors and relay a willingness to use systemic risk exemptions.
Task Cut Out: Policy leaders should be clear and decisive so that depositors will not lose their money in large, midsize and small banks,  Summers said in an interview with Bloomberg on Friday.
Policymakers can do this by simply being clear that, in the event of failures, they are prepared to use systemic risk exemptions that will allow the Federal Deposit Insurance Corporation to pay off depositors, with the assurance that those funds will come from the banking industry, Summers said.
"I think they also need to increase the confidence they are providing in regulation," the former Treasury Secretary added.
While acknowledging that Trump-era changes passed by Congress in 2018 were ill-advised and driven by pressure from special interests, Summers said they are not responsible for the current banking crisis. Rather, the fallout reflects problems within management at a number of financial institutions as well as major failures of the supervisory and regulatory paradigm as implemented by the Federal Reserve, Summers said.
Summers additionally noted that the Fed failed to do a stress test last year, when interest rates were clearly on an upward trajectory.

"They need to signal an awareness of duration risk. They need to signal an awareness of solvency, as well as liquidity issues in the regulatory paradigm, going forward," he said.
Read Also: Best Financial Services Stocks Right Now
Is SVB Case An Outlier? While acknowledging that Silicon Valley Bank and several other banks could be outliers, such extreme examples often tend to point to paradigmatic issues, Summers said.
It is, therefore, important to be ahead of the curve and send clear signals of assurance with respect to bank deposits, he explained.
"It is better to err on the side of overdoing it when you're talking about protecting against bank runs than it is to err on the side of underdoing it," Summers advised. 
European Approach: Delving into the banking crisis in Europe, Summers said there are important differences in how the terms of Swiss banks are written and how such terms are written in other parts of the continent.
"I think it's … clear that there's going to need to be some fairly systematic rethinking of these contingent capital instruments and how they work and on what occasions they are going to be bailed in and on what occasions they're not," he said.
Warning of global consequences should problems in Europe spread, Summers said he hoped that European authorities, with support from U.S. Treasury Secretary Janet Yellen and Fed Chair Jerome Powell, will send strong signals of support over the weekend to the European banking system.
Read Next: Larry Summers Backs Fed's 25 Bps Rate Hike: 'Carrying Through Was Broadly The Right Thing To Do'
Photo: Financial Times via flickr
Most Related Links :
planetnews Governmental News Finance News