Canada
WACO: New doc pulls back curtain on 'American Apocalypse'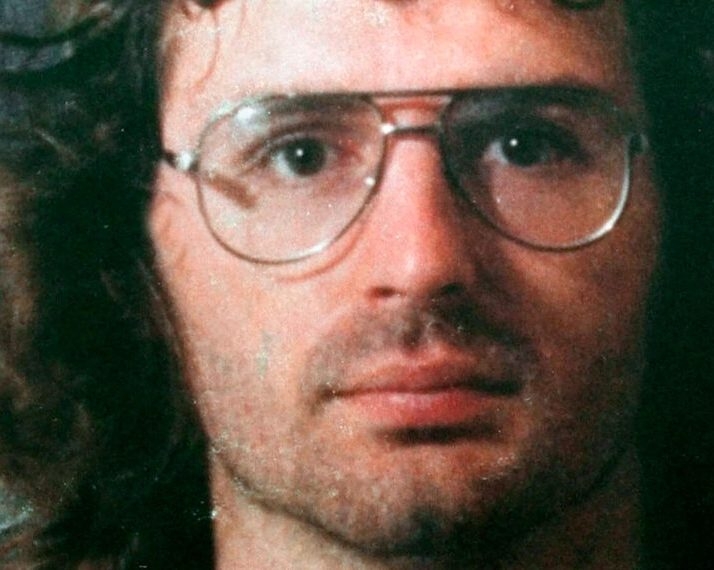 Article content
Out in the scruffy Texas scrublands south of Dallas, ideas take root.
Article content
Sometimes odd, not always good.
Article content
Pre-internet, in the dead of night, the madmen were plentiful espousing their often twisted views on God, politics and the Trilateral Commission.
There was a new world order — and you should be scared to death of it. Apocalypse and end days were coming.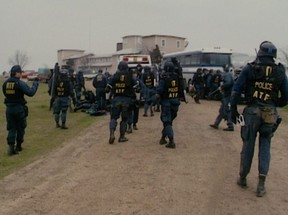 And then, during 51 terrible days in 1993, the horrors manifested themselves in bloodshed made real.
The messiah was named David Koresh and his sect were called the Branch Davidians.
By sunset on the 51st day of a standoff between about 100 heavily armed Branch Davidians and agents from the FBI and Alcohol Tobacco and Firearms, 86 people were dead, including four federal agents.
Recommended video
Now, a new three-part Netflix documentary entitled Waco: American Apocalypse is trying to explain its horrors.
Article content
"He was always using the Bible to justify his whims or — as I learned later — fulfill his sexual desires," survivor Kevin Jones told the U.K. Sun.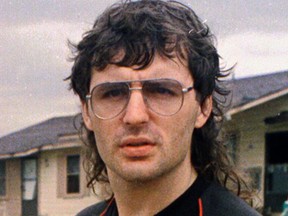 "I don't see God coming to anyone and telling them to take everyone's daughters, wives, and children to start their own harem. But I never really liked him too much, anyways."
***
Koresh was born Vernon Wayne Howell to a dysfunctional Houston family in 1959. In some ways, it was inevitable he found his way to the Branch Davidians, a Seventh Day Adventist splinter group that was all about the fiery Book of Revelations.
The Bible, according to Branch Davidian interpretation, is literally the word of God. In its pages, they believed were hints about an impending Armageddon and second coming of Christ.
Article content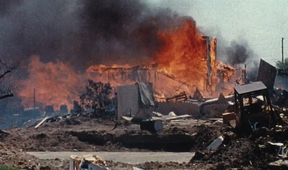 Koresh was the group's so-called "Lamb" — the only person on the planet capable of spelling out the true meaning of the Bible. He used that rationale for sexually abusing children.
Koresh and his followers took over the Branch Davidians and their Mount Carmel compound, 17 kilometres north of Waco, in 1987.
It didn't take long for whispers by former Branch Davidians to emerge about Koresh's propensity for polygamy and pedophilia. Cops found no conclusive evidence.
Yet, Koresh soon found himself on the feds' radar for keeping a small arsenal in the compound.
Life under Koresh could be unpredictable, Kevin Jones said recently. And his rule was absolute.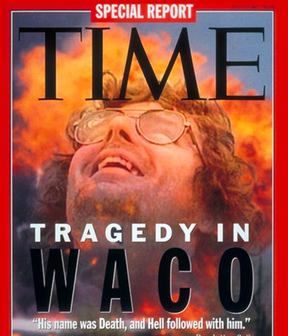 "David ran everything," Kevin said. "He chose what and when we could eat, what the women could and couldn't wear, and how long bible study would be each night — which could sometimes go on for hours.
Article content
"I remember one day — when I was a little kid, we ate practically everything and anything — all of a sudden, he decided we all needed to be vegetarians so we completely stopped eating meat."
Jones added: "Whenever he changed his mind on something — like when he started sleeping with other people's wives — he would just pull a line out of the Bible and say that God was telling him this was what he wanted him to do."
On Feb. 28, 1993, ATF agents attempted to serve a warrant at the compound after being tipped about the illicit weapons. Koresh knew they were coming.
Agents were met with a war-like haze of gunfire. By the time the shooting stopped, four ATF agents were dead, along with a number of Branch Davidians.
At first, a ceasefire was called, but the cult leader and his followers refused to come out. Many had been threatened with death if they left, it later emerged.
Article content
Eventually, 900 law enforcement officials surrounded the cult's redoubt. For 51 days, the FBI — by now in charge of the scene — tried to negotiate a peaceful surrender. The Messiah agreed to release around 25 kids in exchange for food and supplies.
It eventually became Koresh haranguing agents with his interpretation of the Bible and citing the authority he had been given by God. He was above the jurisdiction of the U.S. government.
Rapture was coming.
On April 19, 1993, the FBI proceeded with a plan to breach the compound by breaking holes into the building using Army vehicles and then deploying hundreds of canisters of tear gas inside to smoke Koresh et al out.
Within hours, the compound was ablaze.
By the time the dust had settled, 76 people had been incinerated, including 25 children, Koresh and two pregnant women. Just nine survived.
But it wasn't just Waco wacko David Koresh and his sect that were to blame for the tragedy. Cops could have grabbed him at any time instead of hitting the heavily armed compound.
"Today was not meant to be D-Day,"  U.S. Attorney General Janet Reno reporters.
Waco: American Apocalypse is on Netflix now.
@HunterTOSun
Most Related Links :
planetnews Governmental News Finance News