Canada
MANDEL: Grieving dad asks how a technicality can be more important than teen son's life?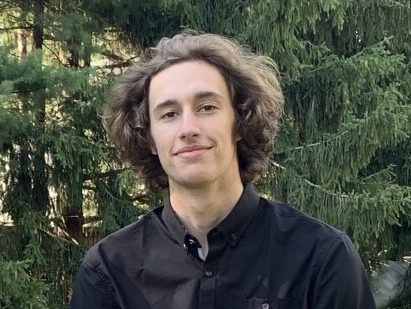 'You're telling me my son's life is worth less than a signature?'
Article content
On a spring evening last May, Caledon high school basketball star Milo Yekmalian was driving on Charleston Sideroad when police say he was hit head on by another vehicle.
Article content
His parents were just coming home from town when they came upon the grisly crash. Their popular 18-year-old son, brimming with hopes of an American college basketball scholarship, died at the scene.
Article content
Following an investigation, Caledon OPP charged Tomislav Roki, 67, of Toronto, in August with careless driving causing death under the Highway Traffic Act.
Milo's grieving parents attended each court date even though they were told that at this early stage, even the accused didn't need to be there.
And then came the Feb. 1 hearing, when Alen and Dianne Yekmalian couldn't imagine their unbearable pain would be compounded even more.
They heard the officer hadn't signed the required document when laying the charge back in August and the justice of the peace at the time hadn't noticed — and so it was null and void.
Article content
"To have all the charges thrown out on a technicality? It's insulting," said Yekmalian, his voice filled with muted anger and frustration. "It's deplorable."
The 51-year-old admits he wasn't as calm when it unfolded in the Caledon courtroom.
"I freaked out," he recalls. "I stood up in court and — I probably shouldn't have, it wasn't the right thing to do, but — I basically yelled out, 'Come on, this is over a signature? Really? You're telling me my son's life is worth less than a signature?'"
Article content
Before COVID, Roki's paralegal Pavan Bassi told the Sun, an officer would swear the information before the justice of the peace who would sign off on the charge. During the pandemic, they wouldn't meet in person and instead, the police would drop off the signed information in a basket for the JP to review and sign as well.
It wasn't until the third appearance on Roki's charge that the presiding JP noticed the officer's name and badge number were on the information, but his signature was not. The charge couldn't be re-laid because more than six months had passed since the collision.
"It is 100% a technicality," agreed the paralegal. "This provincial offences notice was void from the beginning because it didn't have the officer's signature and that becomes a fatal error."
Article content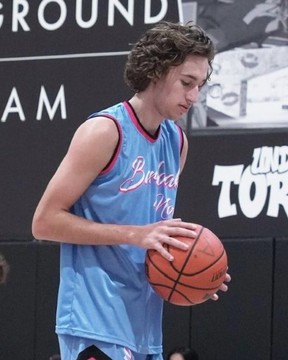 Bassi feels terribly for Milo's family.
"As a parent, if that happened to my son, I would feel just as bad as them," he said. "My client finds no happiness in this whole incident as well."
Yekmalian is rightly demanding to know who dropped the ball. But it seems no one will take responsibility: Contacted by the Sun, the Caledon OPP spokesman referred questions to the Ministry of the Attorney General; the ministry spokesman advised ordering the transcript.
The death of any child is tragic but Milo sounds like a remarkable young man — not only a talented basketball player, but he started his own charity, Hoops for Hunger, to raise money and food donations.
"He did this all on his own; it was his idea that he could make a difference," Yekmalian recalls, his voice breaking. "He used to always say to me, 'You can be part of change.'"
Article content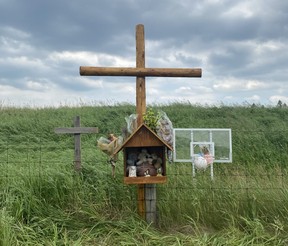 Doesn't he deserve more?
His parents were warned from the start not to expect much from a charge laid under the Highway Traffic Act — even if the driver were convicted, he'd likely face just a fine. They just never imagined their pursuit of justice for their son would be over before it even started.
"My wife is just broken by it. We're all broken by it. How do I explain this to his 16-year-old brother that the man accused of killing Milo is living his life as if nothing happened?" he demands. "He feels no repercussions from this at all."
Even if he sues and wins, it's the insurance company that ultimately pays, Yekmalian said.
"I could throw a beer can on the street and get a $93 fine. This guy didn't get any of that," he complains bitterly. "Nothing."
Most Related Links :
planetnews Governmental News Finance News