Business
Government, regulators, and water firms urged to act now to avoid summer drought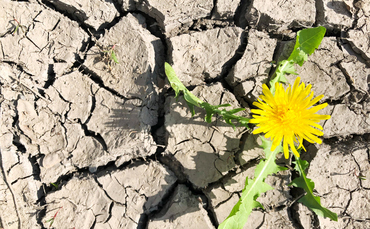 With dry summer weather just around the corner, the government, regulators, and water companies are once again being called on to work together to ensure the country's water resources are well positioned to avoid the risk of drought in the coming months.
That is the message from the National Drought Group, chaired by Environment Agency (EA) chief executive John Curtin, which held a meeting this week to discuss how improved collaboration between government, regulators, and water firms can help the UK better prepare for the "continual shocks" and "erratic weather patterns" caused by a changing climate.
While the group acknowledged that the recent spring rainfall has provided a welcome relief for most of the country, its experts warned that ongoing action will remain vital to securing water supplies in the future.
"We need to be better prepared for future climate-driven drought, as well as learn from what we have already experienced," said EA chief John Curtin.
"That is why government, regulators, water companies and all water users will continue to work together, using the latest science and best practice, to ensure our water resources are prepared for more extreme events in the future."
Despite recent rain, National Drought Group said two Environment Agency areas including parts of East Anglia and Devon and Cornwall continue to be technically classified as experiencing drought conditions.
As such the EA is advising water companies to get their drought preparedness plans in order, warning another hot and dry spell could see drought conditions extended across more of the UK.
England is experiencing more extreme weather more often, with parts of the country experiencing drought and flooding at the same time, the EA said.
It added that earlier this year, the country experienced the driest February in 30 years, followed by the wettest March in 40 years, which the EA said demonstrates "how we cannot rely on weather alone to secure sufficient water resources".
The National Drought Group – which in addition to senior members from the EA includes decision-makers from the government, Met Office, water companies, and key farming and environmental groups – this week discussed how a more collaborative approach is needed to ensure adequate water supplies are available for people, agriculture, wildlife, and the environment.
Water Minister Rebecca Pow said "everyone has an important role to play" in the fight against drought.
"The government will continue to work collaboratively with the Environment Agency and industry, and through our Plan for Water, we are ensuring key water supply infrastructure such as reservoirs can be built more quickly," she added.
"Water companies must better deliver for customers, step up their water resource planning efforts and take precautionary steps to ensure water resilience."
The natural environment is still recovering from the impacts of extreme weather last summer – including the record-breaking heatwave in July – and as such the EA said it is working on ongoing efforts to monitor how well fish and invertebrates are recovering from drought.
As of 16 May this year, the total reservoir capacity across the country was at 92 per cent, which compares with 49 per cent at the end of September 2022 when the reservoirs were at their lowest following the drought through the summer, the EA said. It also found that almost all river flows are normal or higher for this time of year.
But following last year's heatwave and subsequent drought, National Drought Group members said they are continuing to plan ahead in case of another unprecedented summer and said they are managing water resources to reduce the risk of drought measures being required again this year.
In addition, water companies, retailers, and regulators were advised to learn from the response to the 2022 drought and plan ahead to be able to better respond to future droughts.
The EA added that it is working with the Department for Environment Food and Rural Affairs (Defra), the National Farmers Union, and the agriculture sector to help support farmers in East Anglia who are continuing to experience drought conditions.
It said its work included regular updates on the prospects for irrigation as well as the EA introducing water abstraction e-alerts to help optimise water availability. A new multi-sector Water Resources East Dry Weather Group is also set to meet regularly and work together to collectively help identify local opportunities for targeted support.
Keep up to date with all the latest green business news by signing up to the free Daily and Weekly BusinessGreen Newsletters.
Most Related Links :Planet News||World News||Entertainment News||US News