Business
Diageo toasts project to create circular economy for aluminium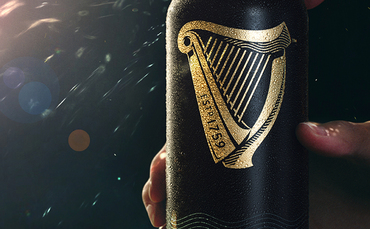 Drinks giant Diageo has announced it has invested in a new aluminium recycling and manufacturing plant, which it aims to create a more sustainable and circular aluminium supply chain for the UK drinks industry.
The British Aluminium Consortium for Advanced Alloys (BACALL) is a collective of industry experts and has received an undisclosed sum from Diageo to build a dedicated plant to roll hundreds of thousands of aluminium sheets in the UK. The drinks giant said the plant should have "more than enough" capacity to produce over 400 million cans of Guinness and pre-mixed Gordon's and tonic.
Diageo said that currently the UK aluminium recycling sector is reliant on an energy-intensive supply chain, which is based on the "unsustainable" exporting and importing of aluminium.
The new advanced recycling and manufacturing plant will help to establish a new circular-economy supply chain for aluminium in the UK, Diageo said. The plant will also serve to "cement the UK's position as a leader in the adoption of carbon reduction and manufacturing".
Once the plant is up-and-running, Diageo said the resulting recycled aluminium would "significantly" contribute to its 10-year sustainability action plan by increasing the use of recycled aluminium in Guinness cans, reducing the carbon emissions from exporting and importing aluminium, reducing the dependency on raw materials, and contributing to a reduction in the company's Scope 3 emissions, as the plant is set to use 95 per cent less energy in the production of its aluminium sheets versus traditional prime production methods.
Diageo said it has been working with BACALL since 2021 when it jointly funded a feasibility study with the UK government and Innovate UK into how a large-scale circular economy strategy could be adopted across the aluminium sector in the UK.
Ewan Andrew, global supply chain and procurement and chief sustainability officer at Diageo, welcomed the news and celebrated the project as an achievement which will "ultimately change the production of aluminium in the UK".
"We are now seeking to work in partnership with business and Government to not only reduce aluminium's carbon footprint, but also to bring this part of the aluminium supply chain back to the UK," he said.
"Aluminium is one of the most recyclable materials on the planet – yet the 15 billion plus cans made in the UK rely on an energy-intensive supply chain, that requires aluminium to be brought in and out of the country," added David Sneddon, non-executive director of BACALL.
"By sourcing, recycling, manufacturing and supplying aluminium flat rolled sheet in the UK, we can localise and close the supply chain, providing substantial reductions in carbon emissions. This will help create a more sustainable aluminium industry and will secure the future capacity of ultra-low carbon alloys."
BusinessGreen readers can sign up now for their free pass to this year's Net Zero Festival.
Most Related Links :Planet News||World News||Entertainment News||US News